It seems I need to start Christmas earlier and earlier every year. Even so I'm always late getting started on creating. Here are my first efforts for the shop.
a shabby book bundle assembled from an old 1930s book, a page from a vintage hymnal, some silk hydrangeas, a small birds nest and a bird print. I further aged it all with paint and then added some sparkle that's hard to see in photos...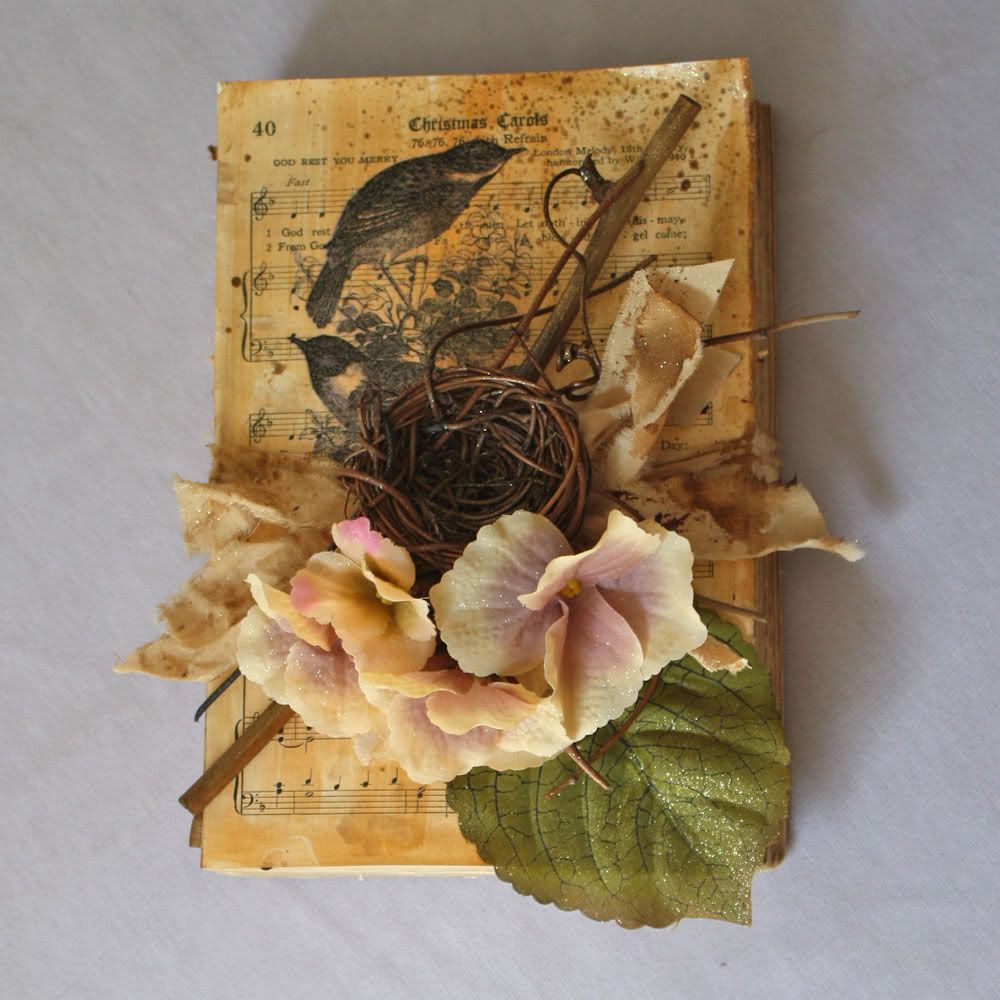 Another vintage book with a Christmas page on top. This one has vintage crocheted pieces, a lovely brooch and white paper rose. It relies on the natural aging of the components and is sparkled too...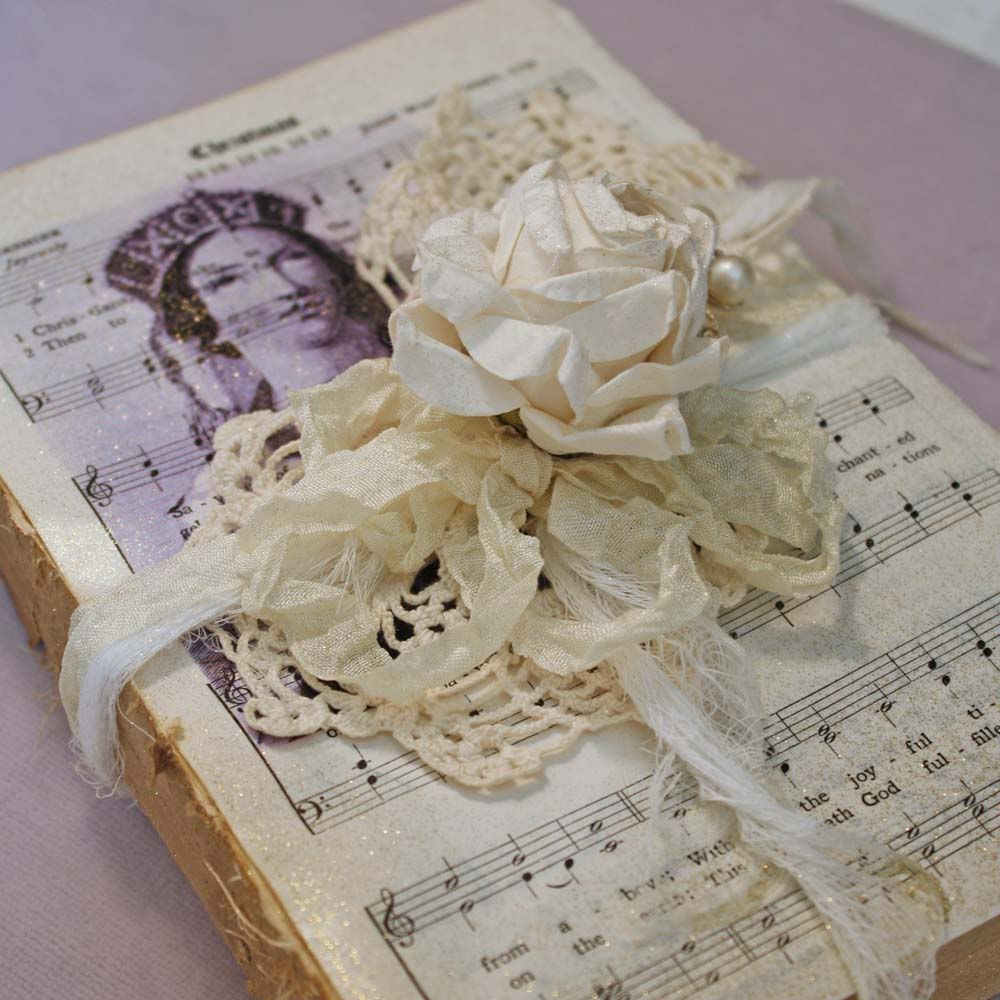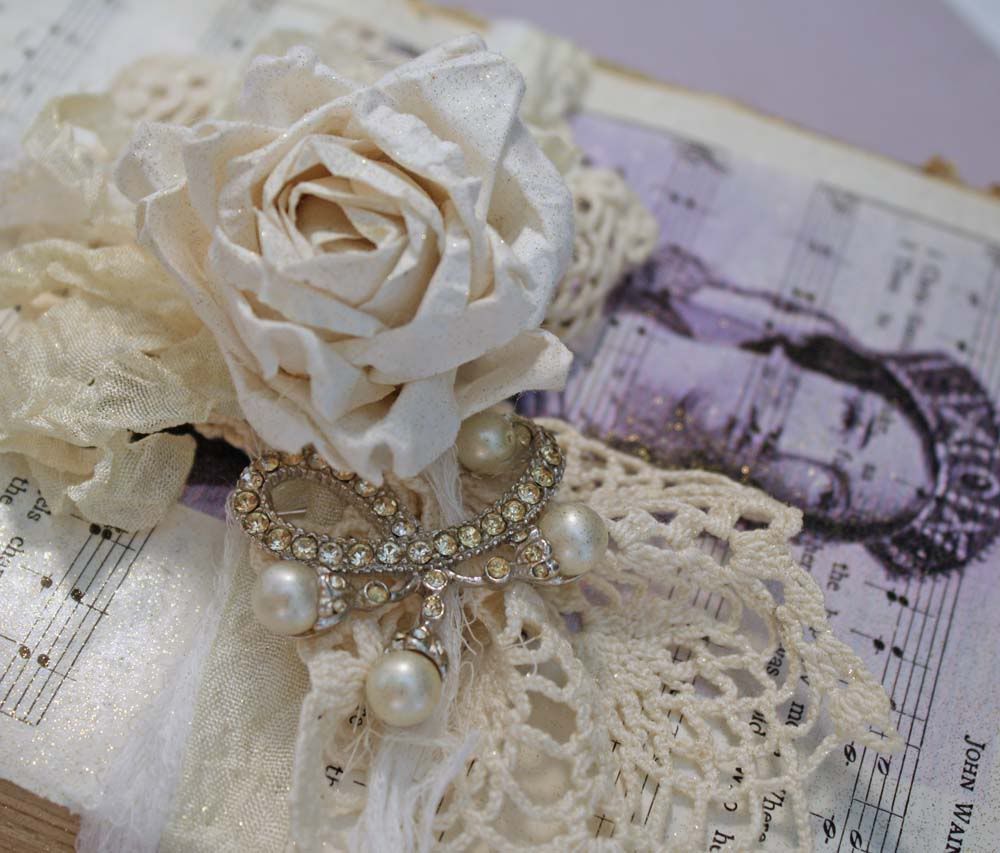 And two shabby French themed Christmas stockings. Both trimmed out with more vintage laces and crochet and having French themed fabric prints.
The first made of vintage brocade with a wide crocheted trim from an old pillowcase, a French perfume label print from the Graphics Fairy, and a handmade tattered rose...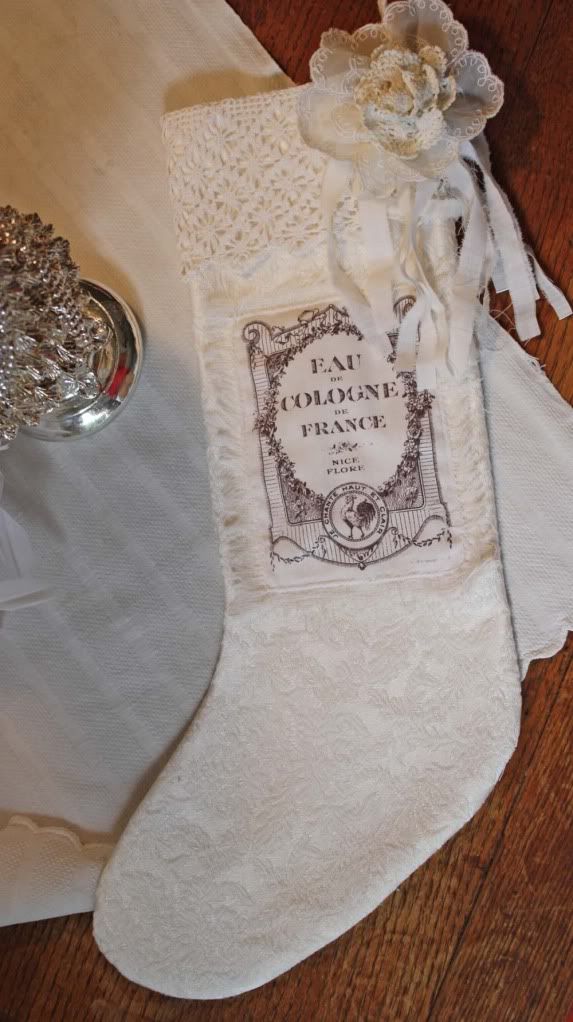 The other is made of newer cotton batting, trimmed with old crochet, pieces of a delicate cotton handkerchief, and vintage faux pearls. The print of two French ladies on it is from the Graphics Fairy, also...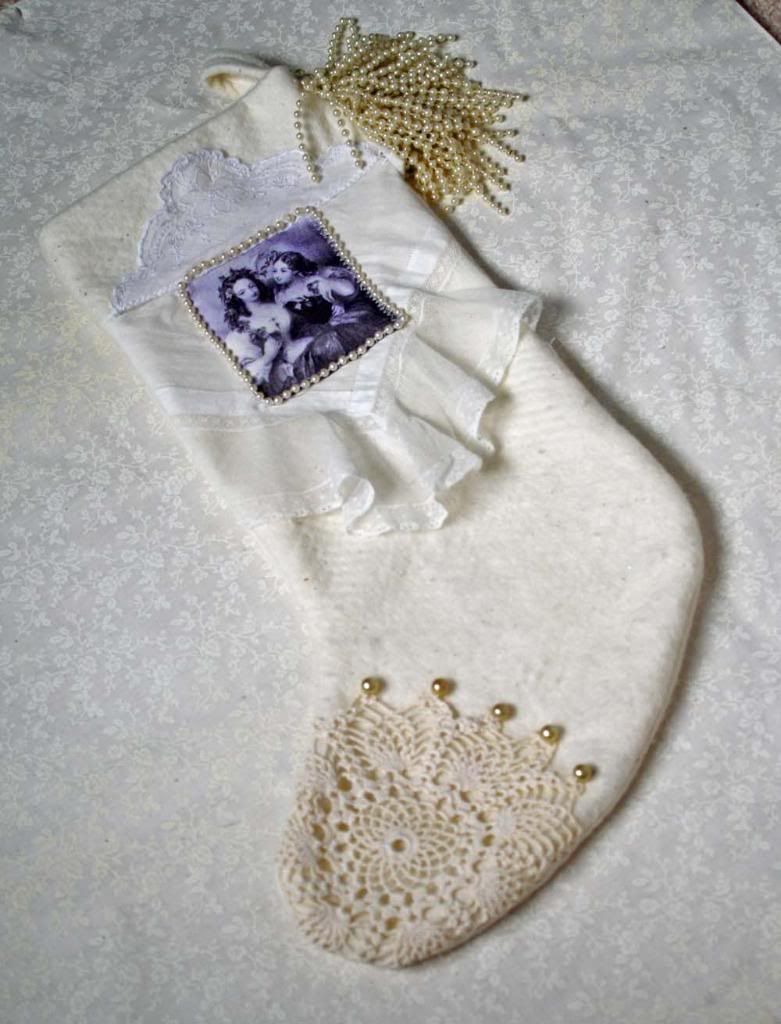 All listed im my etsy shop today. More to come soon (I think I'm on a roll!).